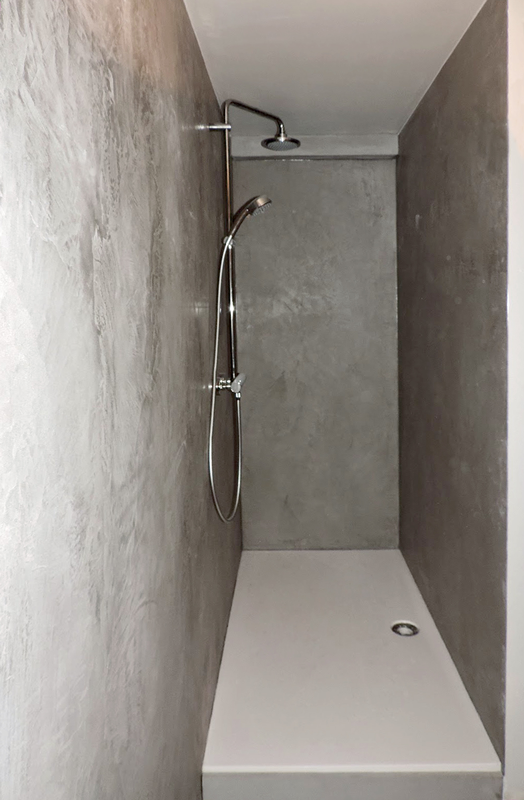 Walk-in shower in Mortex
by B-style
Dimensions:
L 3000 x B 1000 x H 2000 mm
Finishes:
Walk-in shower finished in Bealmortex concrete look, with a natural finish using Bealwax for the protective layer.
Walk-in shower in Mortex
The walls of the walk-in shower were finished in Mortex, an excellent decorative finishing layer, with a look of poly-concrete in this instance. This gives the space a daring and robust character. Mortex is totally waterproof and very easy to clean and maintain.
Mortex decorative waterproof finishing layer can be used for various applications, such as bathrooms, floors, kitchen worktops, walls, etc.