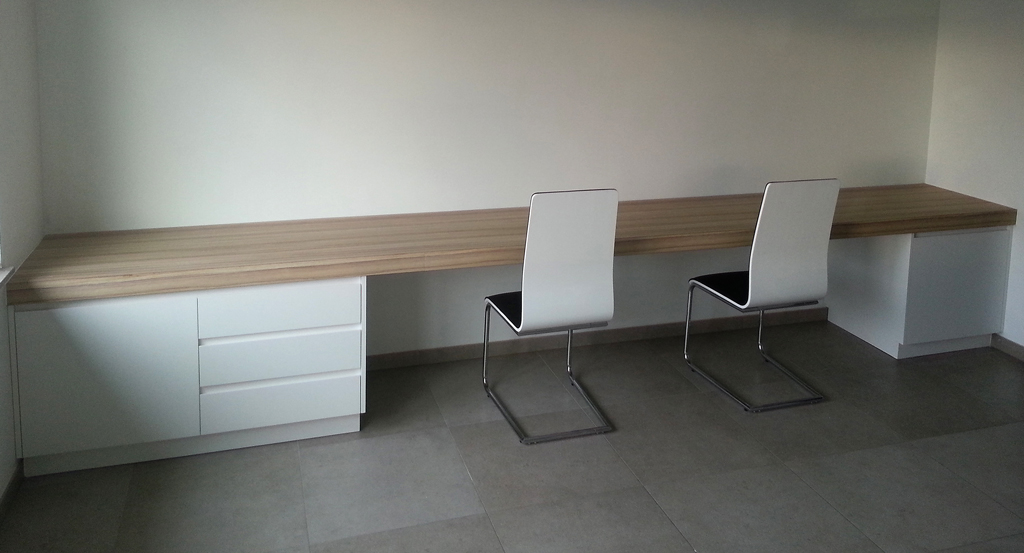 Suspended desktop
by B-style
Material:
Zebrano HPL-laminaat 18mm, lakwerk Ral 9003 wax.
Finishes:
The Zebrano HPL Laminate was glued and mitred on a metal support structure, with no-handle lower units painted in RAL 9003 wax structural lacquer.
Suspended desktop
The desktop in HPL laminate extends across the whole width of the space. The lines of the timber grain, combined with the sober white lacquered support frame emphasise the strongly horizontal section.